Kanishka Misra, Jerome Katzin Faculty Fellowship, Professor of Marketing and Analytics
Kanishka Misra
Jerome Katzin Faculty Fellowship, Professor of Marketing and Analytics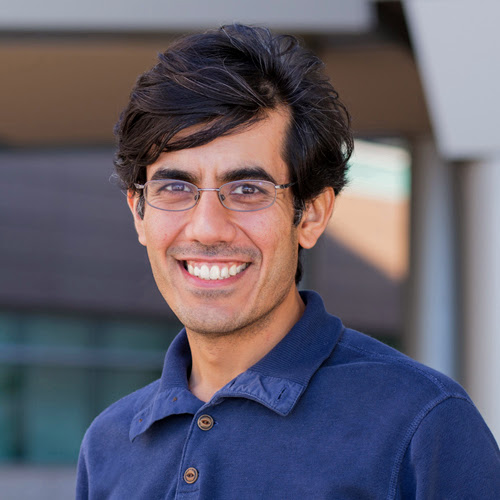 Wells Fargo Hall
Room 3W118

Profile
Publications
Research Areas
Profile

Misra's research examines policy as it relates to marketing questions. His research has been published in Marketing Science, the Journal of Econometrics and the American Economic Journal: Macroeconomics and Psychological Science.

Misra's research has been cited by the President's Council of Economic Advisers and has been referenced in leading popular press outlets including the Wall Street Journal, the Washington Post, Yahoo News, Slate and the AtlanticWire.

Misra earned a BA from the University of Cambridge in 2000 and a Ph.D. from Northwestern University 2010. Prior to joining the Rady School, Misra was a Sanford Robertson Assistant Professor of Business Administration at the University of Michigan's Ross School of Business.
Publications
Papers
"Channel Pass-Through of Trade Promotions" (with Eric T. Anderson, Karsten T. Hansen, Vincent R. Nijs and Lakshman Krishnamurthi) Marketing Science, 2010
"Ideology and Brand Consumption" (with Romana Khan and Vishal Singh) Psychological Science, 2013
"Robust Firm Pricing with Panel Data" (with Benjamin Handel and James Roberts) Journal of Econometrics, 2013
"Outsourcing retail pricing to a category captain: The role of information f re-walls" (with Karsten T. Hansen and Vincent R. Nijs) Marketing Science, 2014
"Countercyclical Pricing: A Consumer Heterogeneity Explanation" (with A. Umut Guler and Naufel Vilcassim) Economics Letters, 2014
"Consumption, Income Changes and Heterogeneity: Evidence from Two Fis-cal Stimulus Programmes" (with Paolo Surico) American Economic Journal: Macroeconomics, 2014
"Robust New Product Pricing" (with Benjamin Handel) Marketing Science, 2015
"Will a `Fat Tax' Work?" (with Romana Khan and Vishal Singh) Marketing Science, 2016
"Fee or Free: When Should Firms Charge for Online Content?" (with Anja Lambrecht) Management Science, 2017
"Heterogeneous Price Effects of Consolidation: Evidence from the Car Rental Industry" (with A. Umut Guler and Vishal Singh), Marketing Science, Forthcoming
"Dynamic Online Pricing with Incomplete Information Using Multi-Armed Bandit Experiments" (with Eric Schwartz and Jacob Abernethy), Marketing Science, Forthcoming
Research Areas

Marketing
Business Economics and Public Policy