Keith Peterson, Executive Director, Master of Science in Business Analytics Programs
Keith Peterson
Executive Director, Master of Science in Business Analytics Programs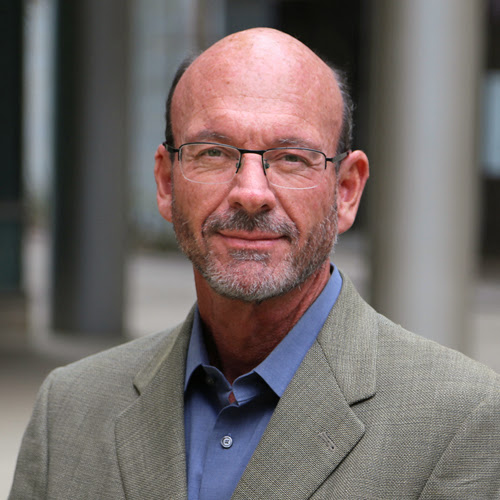 Profile
Publications
Research & Industry Areas
Profile

Keith Peterson is Executive Director of the Master of Science in Business Analytics programs.  Keith has spent his career applying data sciences to business problems. He previously founded and led two analytical software companies, Halo and V3 Global, that both achieved high growth in the U.S. and Asia before being acquired.  Peterson specializes in designing data science operations and infrastructure.

Keith previously held executive positions at large data-driven companies including Nielsen, Equifax, and Mitchell International. He started his career conducting academic research on quality and cost trade-offs in large health care networks at the University of Denver and the Center for Health Care Evaluation in Menlo Park, CA.
Executive Background
Ph.D., Applied Social Psychology, Vanderbilt University
M.A., Clinical-Experimental Psychology, San Diego State University
B.S., Behavioral Sciences, Washington State University
Member, American Psychological Association
Board member and board advisor
Publications
Representative Research and Media Publications
Bickman, L., & Peterson, K. A. (1990). Using program theory to describe and measure program quality. In Bickman, L. (Ed.), Advances in program theory, New directions for program evaluation, No. 47, (pp. 61-72). San Francisco, CA: Jossey-Bass.
McDonald, C.S, & Peterson, K.A. (1991). Teaching commitment to accuracy in research. Teaching of Psychology, 18:2, 100-101, DOI: 10.1207/s15328023top1802_8.
Peterson, K. A., & Bickman, L. (1992). Using program theory in quality assessments of children's health services. In H. Chen & P. Rossi (Eds.), Using theory to improve program and policy evaluations (pp. 165-176). Westwood, MA: Greenwood Press.
Peterson KA, Swindle RW, Phibbs CS, Recine B, Moos RH. (1994). Determinants of Readmission Following Inpatient Substance Abuse Treatment: A National Study of VA Programs. Medical Care. 32(6):535-550.
Peterson, K. The Power of Place. San Diego, CA: Claritas. 2006
Peterson, K.A. (2012-2014).  Data analytics for P&C claims management.  Keynote presentation at the Annual Mitchell Customer Conference.
Peterson, K.A. (2015). Get Your Head Out of the Clouds: Debunking Cloud Computing Myths. Supply Chain Brain. https://www.supplychainbrain.com/articles/22360-get-your-head-out-of-the-clouds-debunking-cloud-computing-myths.
Peterson, K.A. (2015). Farm to Table: Must's for Building a Green Strategy in Food and Beverage.  https://www.business.com/articles/musts-for-building-a-green-strategy-in-food-and-beverage.
Peterson, K.A. (2015). Conflict in the Cloud – Issues & Solutions for Big Data - Halo BI. Presentation at the 6th Annual Cloud Computing Conference, San Diego, CA.
Peterson, K.A. (2016). Using multiple sensor data to devise water conservation strategies in California's Central Valley.  IoTPractitioner.com. https://iotpractitioner.com/using-multiple-sensor-data-devise-water-conservation-strategies-agricultural-producers-californias-central-valley/.
Peterson, K.A. (2017). Understanding The Supply Chain Collaboration Continuum: Mature and effective supply chains involve working together. https://channels.theinnovationenterprise.com/articles/understanding-the-supply-chain-collaboration-continuum.
Peterson, K.A. (2018). How Do You Know If You Have a Supply Chain Issue? Warning bells to look for. https://channels.theinnovationenterprise.com/articles/how-do-you-know-if-you-have-a-supply-chain-issue.
Peterson, K.A. (2018). 4 Steps for Better Demand Forecasting: Strengths, limits, and recommendations for assessing your stock.  Supply Chain Officer. https://channels.theinnovationenterprise.com/articles/4-steps-for-better-demand-forcasting.
Peterson, K.A. (2018). How Is Mobile Technology Impacting The Food & Beverage Supply Chain? 4 areas of opportunity for mobility. Chief Data Officer.
Peterson, K.A., & Luck, A. (2018).  Using daily demand sensing to improve beer forecasting.  Presentation at the Gartner Supply Chain Conference, San Diego, CA.
Research & Industry Areas

Research Areas
Supply Chain Analytics

Sales Forecasting

Data Governance and Effective Utilization


Data Monetization
Research & Industry Areas
Data and Data Sciences

High Technology


Insurance and Financial Services