WeiYang(Tina) Xu
Senior ESOP Consultant, Beyster Institute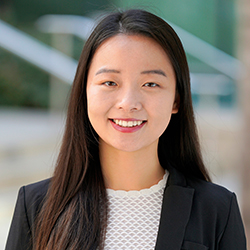 Otterson Hall
Mail Code: 0553

Profile

WeiYang (Tina) Xu provides consultation to business owners on the effective use of Employee Stock Ownership Plan (ESOP) in the transfer of business ownership to employees.

She assists companies by developing ESOP structures designed to address each company's unique needs and objectives. 

Prior to joining the Rady School in 2019, Xu worked at an investment bank in Hong Kong and was responsible for the wealth management of high net worth clients. She served in a variety of roles including equity research, investment and trading. Xu has a bachelor's degree in business administration from Lingnan University, a master's degree in financial services from the City University of Hong Kong and an MBA from the Rady School of Management.