Details
The Corporate Triathlete Leadership program is an innovative blend of leadership and wellness to drive peak performance. It is designed to fit within, or become your companies wellness program. This 3-part program (Body+Mind+Business) prepares leaders to achieve dynamic success through optimal well-being. To bring Corporate Triathlete Leadership program to your business, contact us today!
"Jill transforms lives. She is a leading-edge, game-changing speaker." - R. Randall Clark, CEO Sola Salon and YPO Denver 
About the Program
The Corporate Triathlete trains the BODY, the MIND and the BUSINESS to compete, excel and win. Peak performance in the face of unprecedented demands, is not unlike the stress faced by a triathlete, who must swim, bike and run to cross the finish line. Training for the Triathlon of Leadership catapults you to new levels of productivity, creativity, innovation and achievement. 
The Corporate Triathlete Leadership program is a highly engaging program that harnesses the power of human energy to decrease stress and enhance well-being to perform at full potential. 
Research shows:
Stress in the workplace costs U.S. businesses an estimated $500 billion annually in lost productivity, absenteeism, accidents, employee turnover, medical costs and more. 
59% of companies agree that workplace wellness programs help reduce costs.
The program starts with the Corporate Triathlete Leadership Wellness Assessment to determine the professional and personal definition of well-being and establish actionable goals. A customized well-being practice for BODY, MIND and BUSINESS will be established with the mindset, healthy habits and performance talk that support achieving potential. The program links values to goals and establishes the drivers to stay on course,  move through obstacles and build an action plan for optimal well-being at work and in life. 
BODY
Unleash the power of the mind-body connection in leadership
Establish a personal wellness plan for peak performance
-
MIND
Shift obstacles into opportunities
Transform stress into success
Create a positive impact
-
BUSINESS
Align mindful productivity with the power of purpose
Tap into your goals, guts and grit to go the distance
---
To succeed in today's competitive world and attract the best people, a positive work culture is vital. Focus is placed on developing the individual's potential to become a more valuable team player. This leadership program provides tools to connect and collaborate, in order to build a more positive and innovative culture, catapulting the business to attract and keep the best people. 
---
"Jill captivates her audience with passion and ignites their potential." - Rachel Sexton, VP at VPR
Instructor
Jill Tupper M.A., Keynote Speaker/Corporate Wellness Innovator & Leadership Expert
As a Leadership Trainer & Keynote Speaker, Jill draws upon her adventures in marathons, triathlons, rock-climbing, out-rigging, traveling the world and hiking Kilimanjaro to inspire others to take on this triathlon of life with goals, guts & grit. Her global experiences working with Mother Theresa's Missionaries of Charity in Calcutta, India, spending time in Ethiopia and beyond, gives undeniable proof as to the transformative power of purpose. 
Jill holds a Masters in Leadership, B.S. in Occupational Therapy, and certifications from the Chopra Institute and Martha Beck Institute in Meditation and Executive Coaching. Her expertise lies in corporate wellness, keynote speaking, corporate leadership, and media. She has worked for audiences and clients such as McDonald's, Coca-Cola, Young Presidents Organization, TV5 Life & Wellness Expert, professional and not-for-profit organizations such as Junior League, BOMA and universities. Her career as an international keynote speaker has spanned 30+ years with 16+ years as a wellness and executive coach.
As an instructor at the Rady Center for Executive Development on the UCSD campus, Jill is uniquely qualified to harness the power of the body + mind connection for optimal wellness to catapult business leadership to new heights. 
Jill Tupper's Individual Classes Offered:
Optimal Wellness: Body, Mind, Business
Mindful Productivity & the Power of Purpose
Conquering Digital Distractions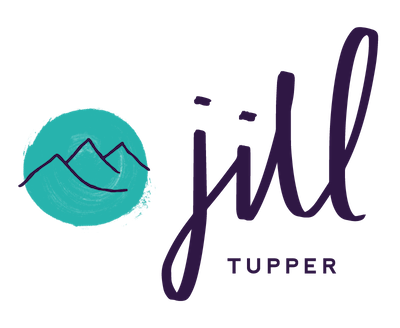 For more information about Jill Tupper and her work, please see her website: https://jilltupper.com/
Interested in a custom for your company? Please contact Jill Farwell at jrosenow@ucsd.edu.