Details
Date: TBD
$400
8:00am – 12:00pm
Registration fee includes tuition, course materials, parking and breakfast.
This class is part of the Communication Certificate Program.
Register 
About the Program
The Harvard Business Review cites that digital overload may be the defining problem of today's workplace. They note that all day and night, on desktops, laptops, tablets and smartphones, we're bombarded with so many messages and alerts that even when we want to focus, it's nearly impossible. And when we're tempted to procrastinate, diversions are only a click away.
The compulsory demands of being available 24/7, as well as being 100% focused and productive at work and in life, are at the root of stress skyrocketing in the workplace and is a key component in diminishing performance. This course teaches you practical tools to take control over your digital devices and not have them control you. It will improve your work, life and technology balance while enhancing your personal and professional connections with others and yourself making you more efficient & effective.
Instructor
Jill Tupper M.A., Keynote Speaker / Corporate Wellness Innovator and Leadership Expert
As a leadership trainer and keynote speaker, Jill draws upon her adventures in marathons, triathlons, rock climbing, outrigging, traveling the world and climbing Kilimanjaro to inspire others to take on this triathlon of life with goals, guts and grit. Her global experiences in working with Mother Teresa's Missionaries of Charity in Ethiopia and Calcutta, India, gives undeniable proof as to the transformative power of purpose.
Jill holds an M.A. in Leadership, a B.S. in Occupational Therapy, and certifications from the Chopra Institute and Martha Beck Institute in meditation and executive coaching. Her expertise lies in corporate wellness, keynote speaking, corporate leadership and media. Clients include McDonald's, Coca- Cola, and Young Presidents Organization. As well as professional and nonprofit organizations such as the Junior League, and BOMA. Her career as an international keynote speaker has spanned more than 30 years with over 16 years a wellness and executive coach.
As an instructor at the Center for Executive Development, part of the University of San Diego's Rady School of Management, Jill is uniquely qualified to harness the power of the mind-body connection for optimal wellness to catapult business leadership to new heights.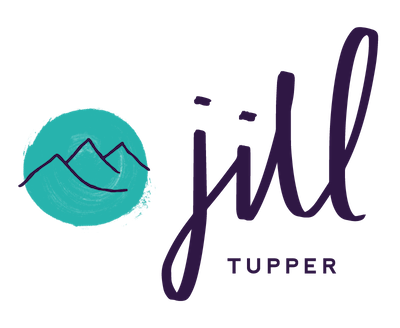 *The Rady School of Management Center for Executive Development (CED) may change, postpone or cancel a class at any time.  We do not provide refunds for any fees related to travel, including but not limited to gas, bus fare, train tickets, airline tickets, etc.  Certificate requirements may also change. We will provide as much notice as possible should this occur.