Michael Melvin
Executive Director, Master of Finance program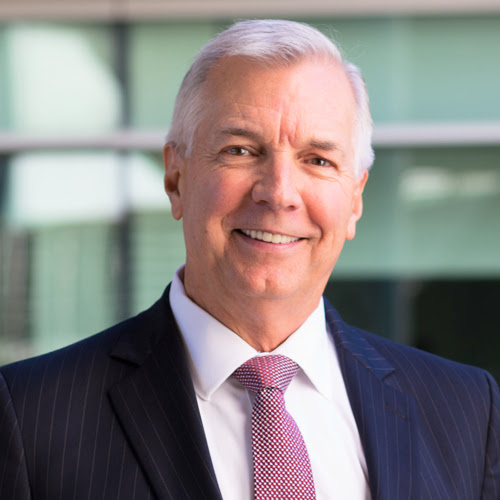 Profile
Publications
Research Areas
Profile

Michael Melvin is Executive Director of the Master of Finance program and also serves as Executive Director of the Pacific Center for Asset Management. His research in investments and international finance focuses on issues facing global investors. He has published research on topics including exchange rates, currency investing, and international equity markets. His current research is focused on the microstructure of the foreign exchange market and exchange rate models.

Melvin's most recent teaching position was at the UC Berkeley Haas School of Business. He has had past teaching positions at UCLA, Arizona State University and Northwestern University. He has been a visiting scholar at the Federal Reserve Board, the International Monetary Fund, the Bank for International Settlements, and the Universities of Munich, Frankfurt, and Osnabrueck. In addition to his academic research, Melvin is an accomplished industry researcher. Before joining the Rady School, he was Managing Director and Senior Research Advisor in Multi-Asset Strategies at BlackRock. Prior to that he was head of Currency and Fixed Income Research in the Global Market Strategies Group at BlackRock and Barclays Global Investors.

Melvin was a Fulbright Scholar in Germany and received the Outstanding Teacher award at the UC Berkeley Haas School. He earned a Ph.D. in Economics from UCLA.
Publications
Recent Publications
"Chinese Exchange Rate Policy: Lessons for Global Investors" Journal of Money, Credit, and Banking, February 2022 (with Frank Westermann).
"Preserving Alpha: The Effect of Trade Size and Rebalancing Frequency on FX Strategy Returns" Journal of Financial Markets, November 2020 (with Wenqiang Pan and Petra Wikstrom).
"The Future of Global Investing: what is old, what is new, and China's role," Pacific Economic Review, 2018, 184-192 (Keynote speech at Bank of Finland conference).
"When Carry Goes Bad: the magnitude, causes, and duration of currency carry unwinds," Financial Analysts Journal, January 2017 (with D. Shand).
"Equity Hedging and Exchange Rates at the London 4pm Fix," Journal of Financial Markets, January 2015 (with J. Prins).
"The Future of Currency Investing in Institutional Portfolios," in Richard Levich and Momtchil Pojarliev, eds, The Role of Currency in Institutional Portfolios, Risk Books, 2014. 
"Forecasting Exchange Rates: an investor perspective," in Graham Elliott and Allan Timmerman, eds, Handbook of Economic Forecasting, North Holland, 2013 (with John Prins and Duncan Shand).
Research Areas

International Finance
Market Microstructure