The Rady School of Management Celebrates 20 years as UC San Diego's Business School
We Look Back on the Last 20 years with Pride and Awe
We thank the donors and business leaders who made the school possible.
We are proud of our alumni, whose hard work, new ideas and entrepreneurial spirit are making an impact on our global society.
We are honored to have renowned faculty who impart their practical wisdom, important research, and mentorship to Rady students and the entire UC San Diego community. 
We are excited for our current and future students who bring their intelligence and curiosity, ready to sharpen their quantitative and leadership skills.  
Our anniversary event on November 6
th
, 2023 at the Beyster Auditorium on the Rady campus included inspiring TED-style talks from some of our top faculty about how their research is making an impact and helping to shape the future of business.  Links to the video recordings will be available soon.
Speakers Included:
Rady School Timeline
2001
UC Regents approve the creation of the School of Management
2003
Robert S. Sullivan is named founding dean
Malin Burnham and Irwin Jacobs make founding gifts to the school
2004
The School of Management is renamed the Rady School of Management in recognition of the leadership support and generous gift by Ernest and Evelyn Rady and the Rady Family Foundation
Beyster Institute joins the Rady School, promoting the practice of employee ownership as an effective business model
First FlexWeekend MBA class matriculates
2005
First Full-Time MBA class matriculates
2006
Steven Prestrelski receives his Rady MBA and co-founds Xeris Pharmaceuticals, raising over $90 million in funding
2007
First FlexEvening MBA class matriculates
Rady School moves to its permanent facilities at Otterson Hall, named in honor of the late William (Bill) Otterson, co-founder of UCSD CONNECT
2008
Rady Alumni Board founded
2009
First Ph.D. class matriculates
Undergraduate Accounting minor launches
2011
Undergraduate Business minor launches
AACSB Business Accreditation earned
2012
Well Fargo Hall opens and the Rady School campus is completed
2013
Richard Castle receives his Rady MBA and co-founds CloudBeds, raising over $200 million in funding
2014
First Master of Finance (MFin) students matriculate
2015
Rady School launches Master of Science in Business Analytics Program (MSBA) – the first in the UC system
Undergraduate minor in Entrepreneurship & Innovation launched
Undergraduate degree in International Business launched
Rady School marks 1,000 alumni
2018
Undergraduate degree in Business Psychology launches
Undergraduate minor in Supply Chain launched
2019
Lisa Ordóñez becomes the second dean of the Rady School
First Master of Professional Accountancy (MPAc) students matriculate
Pacific Center for Asset Management (renamed Kroner Center for Financial Research in 2022) launched to support research related to institutional investing
Rady School marks 2,000 alumni
2021
FlexWeekend Master of Science in Business Analytics (Flex MSBA) launched
B.S. in Business Economics major launched
STEM designation awarded for all graduate degree programs
2022
Brandes Center joins the Rady School, focusing on research to help people become rational, value-focused investors
California Institute for Innovation and Development (CIID) renamed The Sullivan Center for Entrepreneurship and Innovation
Undergraduate Finance minor launched
Undergraduate Marketing minor launched
Rady School marks 3,000 alumni
2023
Rady celebrates its 20th Anniversary
MSBA programs introduce AI assisted coursework
History of the Rady School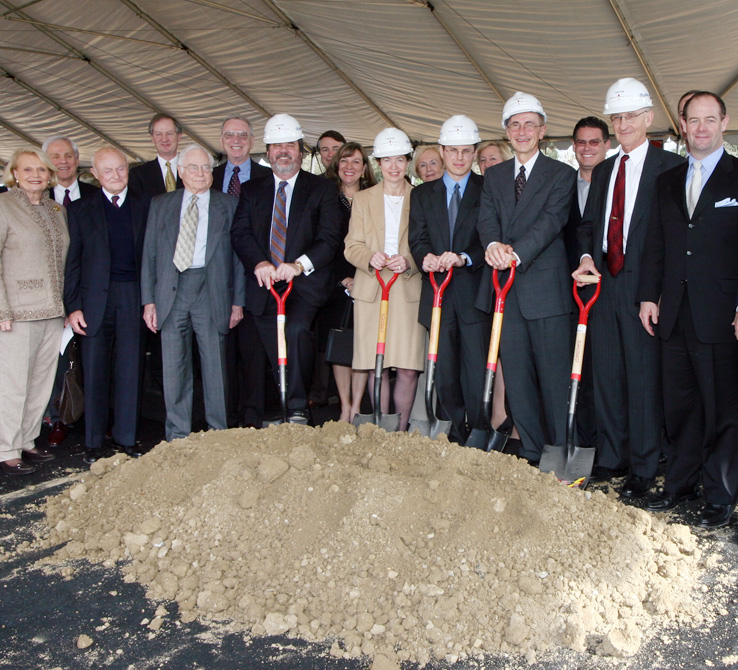 Groundbreaking at the Rady School of Management
The Rady School exists because leaders in the San Diego business community asked for it. Fueled by the dynamic growth in the life sciences sector and the opportunities to commercialize new discoveries, there was a demand for professionals who possessed an entrepreneurial mindset and who had expertise in both business and science. UC San Diego was already an engine of innovation, known for its excellence in research and development, so it was the perfect time and place to create a business school.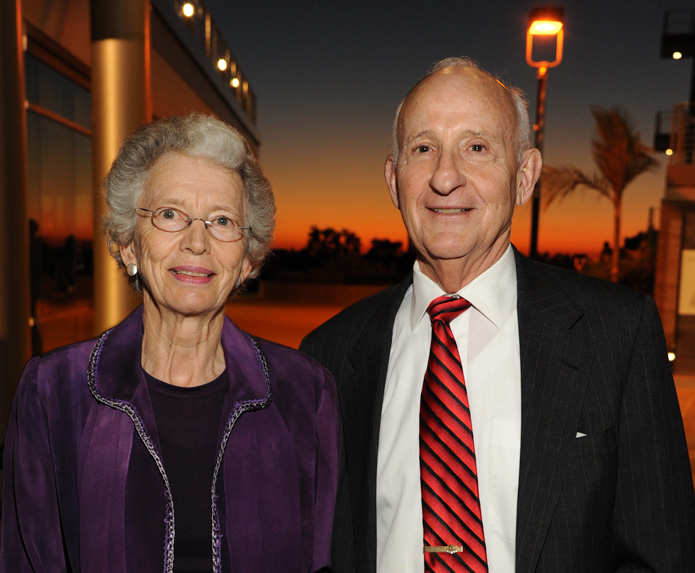 Ernest and Evelyn Rady
Under the 17-year tenure of Rady's inaugural dean, Robert Sullivan, the school grew fast and attracted renowned faculty from esteemed institutions, making the vision of becoming a respected business school in the region, and the country, a reality. A primary focus was on training subject matter experts (i.e. scientists, medical doctors, etc.) in entrepreneurship and business so they had the necessary skills to bridge both worlds.
With generous financial support from Ernest and Evelyn Rady, in addition to many other donors, the Rady School continued to grow its degree offerings, hire world-class scholars, generate actionable and important research, and develop centers of excellence that propelled the school forward. Rady soon moved beyond the MBA, providing the San Diego community, and beyond, with talent trained in accountancy, finance and business analytics.
In 2019, Rady's second dean, Lisa Ordóñez, began her tenure. In her four years leading the school, she has hired top research faculty, including seven faculty members dedicated to exploring the intersectionality of business and an inclusive economy. She built out a forward-thinking strategic plan focused on facilitating faculty research, enhancing the student experience and growing our partnerships and collaborations. She has pursued academic excellence at every turn, including in Rady's accreditation, new graduate and undergraduate degree programs, including one of UC San Diego's most popular - the B.S. in Business Economics. 
Business is a science at the Rady School, and the future is bright.
Rady at 20 – We've Come a Long Way

Watch our Video Celebrating 20 years of Innovation and Impact