Rady Welcomes our Active-Duty Military and Veterans
Are you a veteran or an active-duty member of the military mapping your career in civilian life? The UC San Diego Rady School of Management provides a strong foundation of knowledge and career readiness that complements the leadership skills and field experience you have gained in the military. We prepare you to leverage your background and thrive in fields as varied as tech, consulting, finance, marketing, healthcare, supply chain and operations.
Why Rady
The data-driven curriculum of the Master in Business Administration (MBA) and Master of Science in Business Analytics (MSBA) programs are designed to help you develop the quantitative and analytical skills necessary to make mission critical business decisions. You will learn from world class faculty who are leaders in their fields and alongside Rady students who bring with them a wealth of life experiences and backgrounds in diverse industries.
The Rady School is situated on the beautiful campus of UC San Diego in La Jolla, California. Students will have access to the knowledge centers and resources of a university known internationally for excellence in education and research.
We're Committed to Your Success
Rady provides veterans and active-duty military with an array of services, available through deployment and leaves of absence, to help navigate our programs and prepare for new careers.
Free GMAT prep
Active duty personnel and veterans are eligible to enroll in free Graduate Management Admission Test (GMAT) prep bootcamps as part of a partnership with UC San Diego Extension. GMAT is optional for the full-time and flex MBA programs.
Application fee waivers
Application fees are waived for current and former members of the military as a token of our appreciation of their service to our country.
Supplemental tuition coverage
The Rady School of Management is committed to supporting veterans and active-duty military students with scholarship support. Learn more about our military completion fellowship policy here.
Academic advising
Dedicated advisors help veterans and active-duty military during their transition into the MBA and MSBA programs, develop educational plans to meet their academic goals and monitor progress toward program and degree completion.
Flexible schedule
Students have the option of pursuing the Rady MBA and MSBA on a full-time or part-time basis. Part-time students attend classes evenings and weekends while they are employed and graduate from the program in two years or less.
Career coaching
Expert career coaches at the Rady Career Management Center help veterans assess their interests in various career pathways, identify opportunities that align with their interests and provide advice on leveraging their military experience.
Peer support
Find a welcoming, supportive and tight knit community of fellow veterans in the
UC San Diego Student Veterans Resource Center (SVRC).
This group is dedicated to
providing opportunities for veterans to network, share experiences, exchange ideas, discuss concerns and promote their interests as they transition to the MBA/MSBA program and civilian life. Rady also has partnerships with local organizations such as the San Diego Military Advisory Council (SDMAC).
Meet a Few of our Military Students and Alumni
Christopher Schubert,
MBA '23
Hometown: Rye, NY
Before Rady: Nine years in the Navy as a Naval Flight Officer and Admiral's Aide at the Pentagon
Previous education: United States Naval Academy, BS Economics
Post-MBA career goal: Vice President, international supply chain
"I appreciated every day in the military where I was entrusted to solve multidimensional problems or adapt my unit's training to resolve a new challenge. That ethos continues here at Rady where I am adding to my toolbelt by better understanding fields like supply chain optimization, negotiation strategies and intelligent business design. I believe that these skills, combined with a strong sense of servant leadership, will be an incredibly powerful force in the business world of today and tomorrow."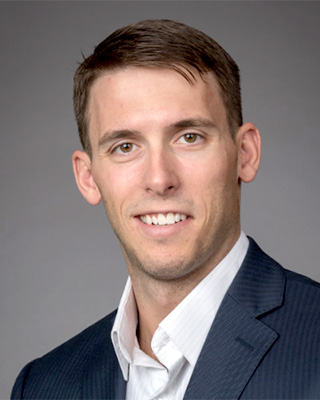 Ted Pease,
MBA '21
Hometown: West Chester, Pa
Before Rady and during Rady: Active Duty, United States Navy
Previous education: BS in Economics, The Pennsylvania State University
Current position: Underwriting Specialist for the Defense Base Act at AIG
"Rady provides as much support as anyone can ask for. The career transition from active duty to the civilian world is very hard and daunting, especially with a family. Rady has created an incredible support system, network and program to help you navigate that transition and land in a great new career. Nobody at Rady will do the work for you, but they will help, guide and support you the whole way through. You really can do almost anything you want there as long as you're willing to do the work."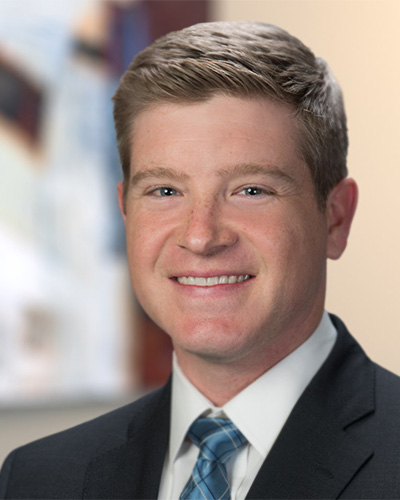 Mark Wernig,
MBA '18
Hometown: Akron, Ohio
Before Rady and during Rady: 11 years active duty, United States Navy
Previous education: Political Science, U.S. Naval Academy
"Rady provided a strong foundation for me to accept increased management responsibilities at the firm. The school did a phenomenal job of setting up a foundation of knowledge. The faculty were overwhelmingly generous with their time. The office hours they afforded us were limitless. I would jump into the car in the middle of the workday to see if I could get some help and they were always available."
Read More
For more information please contact our admissions team