Mark Wernig - FlexEvening MBA
Beyond the military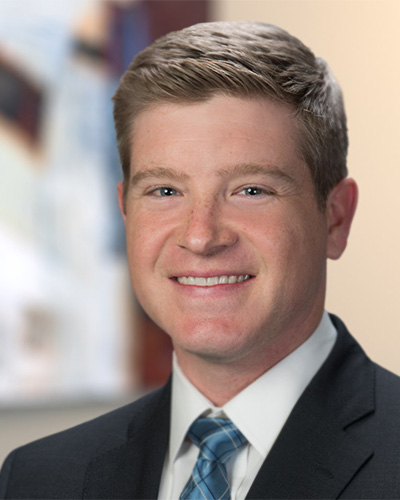 Rady MBA jumpstarts a veteran's finance career
Growing up in Akron, Ohio, Mark Wernig (MBA '18) shared a close bond with his grandfather, a World War II veteran, who inspired him to enter the service.
After graduating from the U.S. Naval Academy with a degree in political science, Annapolis, MD, Wernig became a commissioned officer in the U.S. Navy. As a surface war officer, he did six tours of duty in the Arabian Gulf and South China Sea.
In 2015, Wernig separated from the Navy after 11 years of active duty. Amid the many uncertainties surrounding his transition to civilian life, he was sure about one thing. Once again, he wanted to follow in the footsteps of his grandfather who had carved out a successful career in finance after his military service.
"To work in finance required education and experience. I had neither," said Wernig who also has a master's degree in national security and strategic studies from the U.S. Naval War College, Newport, RI. "I thought one way of tackling that was to get an MBA."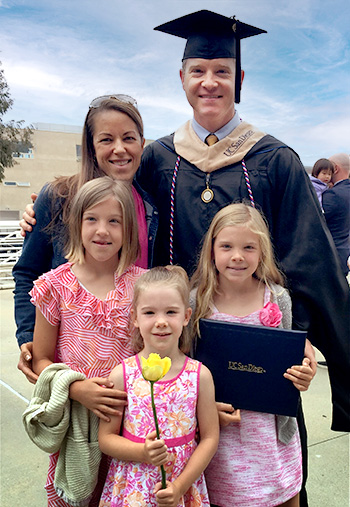 As he began to explore his options for business schools, Rady emerged as his top choice. He was drawn to the school for its focus on developing leaders with strong analytical skills, the flexibility it offered to students like him who worked full time and its worldclass faculty.
"There were a lot of great programs out there but it was a great differentiator for Rady to offer a part-time program," he said. "It was the only school that allowed me to work full time and serve in the reserves while going to classes weekdays at night."
The Rady education has been pivotal in Wernig's upward career trajectory at Dowling & Yahnke, a San Diego-based wealth advisory firm where he began working as an associate advisor in 2015. He was named principal soon after receiving his MBA in 2018, joined the company's executive team in 2020 and was named co-CEO in the spring of 2022. He has made it to Investment News' nationwide list of "40 Under 40" in financial planning as well as the San Diego Business Journal's "40 Next Top Business Leaders Under 40."
"Rady provided a strong foundation for me to accept increased management responsibilities at the firm," Wernig said. "The school did a phenomenal job of setting up a foundation of knowledge. The faculty were overwhelmingly generous with their time. The office hours they afforded us were limitless. I would jump into the car in the middle of the workday to see if I could get some help and they were always available."
As he looks back at the transformative years at Rady, Wernig remembers the camaraderie with fellow students, the spirited classroom discussions, the "phenomenal" behavioral finance class that he took with professor Joey Engelberg, and the evenings spent unwinding with classmates at the Home Plate, a popular student hangout.
"I am a little biased but I think we had one of the strongest cohorts," Wernig said. "Everyone was so talented. I am beyond impressed with the success that my classmates have found."
Those connections remain strong for Wernig. 
"My classmates and I still have regular conversations. They are great sounding boards. The network is very deep I have come to find out. The graduates launching into their careers are there to support each other. I have experienced that as well."
Wernig, a Navy Reserve officer, is doing his part to give back to Rady. As the chair of the San Diego Military Advisory Council (SDMAC), he has brought in the school as the research partner for producing the organization's annual report on the monetary impact of veterans and the military on the local economy. The first student that he recruited just completed her first year as a full-time Rady MBA student.
"My goal is to support the school and anyone from the school as best as I can."