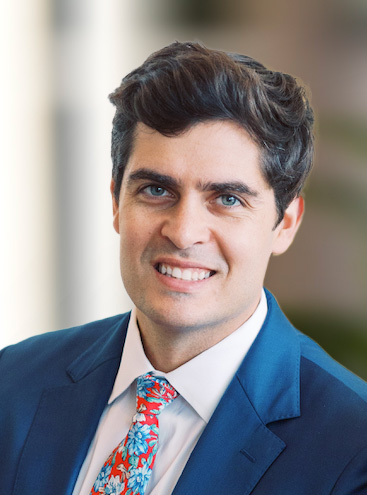 Langley Barth
MBA
How would you describe your "Life at Rady"?
Professors and administrators care about your experience and want to learn more about each student. My professors hail from the most prestigious schools and it shows in the classes they teach. My classmates come from a wide variety of industries, states, and countries. Currently, it is early February and the temperature is hovering around 75 degrees, and it is perfectly sunny.  This day is not an outlier, as the San Diego temperature consistently hovers between 60-80 degrees all year, and from campus, you can constantly feel a smooth breeze coming off the ocean.
What is your favorite course and why?
My favorite course is Digital Product Management with Vish Krishan. Professor Krishnan has a plethora of industry experience that makes every student that takes his class want to be a Product Manager. You learn about current cases that are really engaging, and even get a chance to prototype your own digital application or product. The hands-on experience just cannot be matched.
What are some examples of the hands-on learning (data tools, lab projects) you have experienced and enjoyed?
Quantitative Analysis with Zhe Zhang comes off as daunting in the early weeks, but his kind nature and passion for the topic translates through to the class and equips all students with the fundamentals to drive data-driven insights. In follow up classes, I found myself constantly opening Radiant (Rady's custom-built data analysis tool) to find my own data-driven insights. It was hugely helpful as I completed my summer internship as a marketing/product manager with Intuit working on cryptocurrency strategy.
How do you think the analytical, data-driven coursework will help you in your career?
As I move forward into the workforce, the analytical mindset and data-driven ethos that I have learned at Rady will be paramount. For my Lab to Market project, I am working with the San Diego Padres, and these data analysis techniques have proven not only valuable but allow me to speak the same language as the VP of Analytics and other technical experts. I know these same skills will prove hugely helpful as I start my full-time position with Intuit.
Have you joined any clubs or organizations? If so, which ones?
I have been more involved with external groups, primarily those that allow me to help military veterans transition to the civilian workspace. The Rady community is collaborative and supportive and has proved hugely helpful in my career transition. I look forward to continuing to pay it forward in that regard.