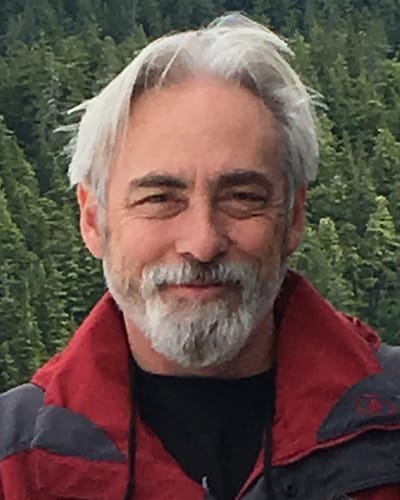 Timothy Clarke
MSBA
How would you describe your "Life at Rady"?
I entered the FlexMSBA program as an industry professional in the Data and Analytics space as a way to grow my understanding of what our customers do and need in Business Analytics. Right away the program gets you into the trenches where you must very quickly ramp up your statistics, business and coding skills in order to be successful in the follow-on classes. As one of the "more seasoned" students in the class, I was welcomed to share my experience and guidance with the cohort. The enthusiasm and skill of my peers helped push me forward and make classes fun.

After completing two semesters, I was surprised by a sweeping layoff from my job. The instructors and staff have been incredibly supportive! I have received invaluable help making contacts into dozens of new opportunities. The skills I have gained in the program made it possible for me to do my best in multiple "technology screenings."

Best of all, I have had complete support from the program as I have adjusted my course load in order to support a more intense job search in the spring which contributed significantly to landing my "dream job" in only a few months.    

What is your favorite course and why?
The course that covers Customer Analytics is both extremely challenging and rewarding. It brings together all of the coursework skills that you have gained and then combines two semesters of learning into 12 crazy weeks. When you survive (Professor Nijs and the TAs are very supportive), you have learned powerful tools and skills that will benefit you immediately in any analytics role.
What are some examples of the hands-on learning (data tools, lab projects) you've experienced and enjoyed?
The tools that Rady provides and expertly supports take the burden of "getting up and running" out of your learning path. The availability of the analytic tools both via connected server and in a docker environment on your own equipment was vital. I especially appreciated how quickly the program re-tooled its docker containers when Apple came out with M1 chip-based devices. 
How do you think the analytical, data-driven coursework will help you in your career?

This program will quite literally define my career moving forward. When I signed up, I didn't quite understand how invaluable it would be. This program has been a perfect stepping stone to a great new job focused on advanced deep learning analytics.
Have you joined any clubs or organizations? If so, which ones?

I have not yet joined any clubs or organizations, but I intend to now that my career search efforts have ended.  
I was honored to have been chosen as the class president of my cohort and hope to continue to provide value to other students and to the university as my education continues.