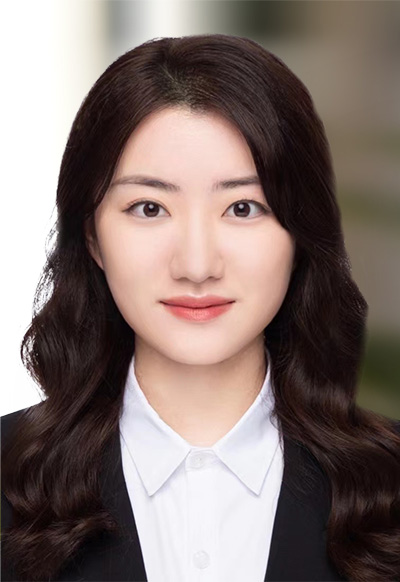 Siyuan Lu
MFin
How would you describe your "Life at Rady"?
Apart from the courses, I really enjoy the guest lectures held by experts in the financial world who share their valuable experiences and advice and provide job opportunity information. We also have a Rady Finance Club that organizes social events for us to build better relationships with our classmates and have fun playing games and sharing food at the beach or aquarium. I would say my life at Rady is unforgettable and will be really helpful for my future career.

What is your favorite course and why?
It is rather difficult to pick only one course among MFin courses since most of those that I have chosen are both interesting and practical for my future financial career. For those who are interested in learning valuation models, I would strongly recommend the course "Valuation in Corporate Finance" taught by Prof. William Mullins. Combining the theoretical knowledge of valuation models like DCF and APV and several challenging real-life cases, this course has helped me a lot during my internship with a financial analyst where I write enterprise research reports. Also, Prof. Mullins's teaching is organized, enthusiastic and motivating.

What are some examples of the hands-on learning (data tools, lab projects) you've experienced and enjoyed?
One of the reasons that I love Rady's MFin program is that it contains more opportunities for us to learn and practice our data analysis skills than most traditional finance programs. I have learned to use Python and SQL in my courses. For example, when doing the final project of the course "Data Science for Finance 1" we did an analysis of a selected company's annual report. For data analysis, we used SQL to extract and restructure the table data. And for text analysis, we applied NLP to deal with natural language. Though it is challenging, the experience gives students important exposure to quantitative analysis and is among the classes that I enjoyed and appreciated the most.

How do you think the analytical, data-driven coursework will help you in your career?
The data-driven coursework will definitely give me a competitive edge in the job market. As far as I am concerned, in recent years, the Chinese financial market prefers those with a computer-science or quant-oriented background more than before, especially in top financial institutions. It is quite essential for those who aim to develop their future career as financial analysts to be equipped with analytical skills in one or two statistical or programming tools.

Have you joined any clubs or organizations? If so, which ones?
I haven't had the opportunity to yet but have enjoyed the offerings of the Rady Finance Club.