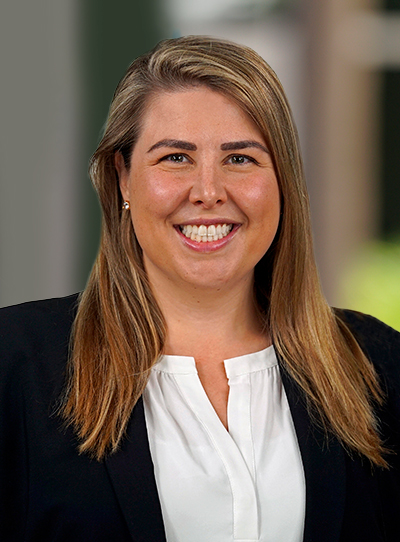 Kim Pendergrass
MBA
How would you describe your "Life at Rady"?
When you step foot on the Rady campus, you can't help but smile as you see the beautiful Pacific Ocean in the distance. The graduate lounge is a great place to meet with your cohort and work on group projects. I love how Rady is ingrained with the rest of the UC San Diego campus and often holds joint programming with the Jacobs School of Engineering and the Scripps Institute of Oceanography. During my time as an MBA student, I used the resources at Rady to help launch my start-up, Algeon Materials. I found a strong ecosystem of entrepreneurship and business mentors to help guide me along the way.
What was your favorite course and why?
My favorite course at Rady was MGTF 408 New Venture Finance with Rick Townsend. In this class, we learned how to think like both an entrepreneur and a VC when raising money. As an entrepreneur, it was important to me to use my time at Rady to prepare for raising a round of capital. I learned how to analyze and negotiate term sheets while thinking about payoffs. The case studies helped me better understand the VC perspective when investing in start-ups and the guest speakers were generous with their time in answering questions.
What other schools and departments at UC San Diego did you collaborate with?
During my time at Rady, I co-founded and launched a biotech materials company called Algeon Materials. We took advantage of the entrepreneurial ecosystem at UC San Diego and collaborated with several different schools and departments, including the Jacobs School of Engineering, the Institute for the Global Entrepreneur, the Scripps Institute of Oceanography, the California Institute for Innovation and Development, and the Office of Commercialization and Innovation. Some of the programs I participated in including the Triton Challenge and StartBlue were three-way collaborations with the Rady School of Management, Jacobs, and Scripps. It was incredible to be a member of a community where everyone is willing to help one another.
How did you form community and create a network at Rady? Were you part of any clubs or organizations?
I started my MBA program during the COVID-19 pandemic when most classes were online. It was hard to create a community and I had to intentionally reach out to people via email and set up Zoom networking sessions. Getting involved in Rady student life really helped me meet my cohort and other Rady students. I was elected to the Rady Student Association Board as the VP of Alumni Relations. It was a great opportunity to learn more about being a Rady Alumni before officially becoming an alumnus. In the role, I was able to impact the new alumni experience and connect current students and alumni to each other. I also started the Rady Marketing Association during my first year. As the president, it was important to me to lay a strong foundation that the next round of leaders can build on. Our purpose is to connect our marketing communities (Rady, UC San Diego, and San Diego) and create learning opportunities around modern marketing practices. I've also attended events and participated on competition teams with other Rady organizations, including Women of Rady, Net Impact, the Entrepreneurship Club, Rady Tech Club, the Rady Venture Capital Club, and the Rady Supply Chain Club.
Did the analytical focus of the faculty and coursework help to prepare you for your career? 
I was pleased when the Rady School of Management was recognized as a STEM program during my MBA program. My undergrad degrees are strong in the liberal arts and I wanted my MBA to focus on analytics and data-driven problem solving. I know from my time in the B2B SaaS industry that it's important for business leaders to have a strong grasp of quantitative and analytical practices. Being able to leverage data to make decisions helps businesses succeed. I feel confident that the analytical focus of my studies will make me a stronger business leader.