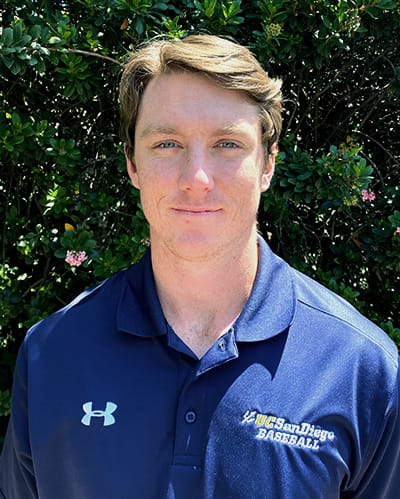 Noah Conlon
MFIN
How would you describe your "Life at Rady"?
My Life at Rady has been amazing. I've had the chance to meet some fantastic people who have a passion for finance and are extremely smart. I'm able to develop relationships and learn from others, something I wish I had done more as an undergraduate. I could not have asked for a better cohort with which to complete the Master of Finance program.
What is your favorite course and why?
So far, my favorite course has been "Valuations in Corporate Finance." The class was both challenging and very applicable to what I may be doing in the workforce. Professor Mullins is an amazing teacher who cares about his students and makes sure no one is left behind. On top of that, I had the privilege to work in a group with my peers where we learned from each other. 
What are some examples of the hands-on learning (data tools, lab projects) you've experienced and enjoyed?
I think my favorite part of the MFin program and curriculum is how the material feels very applicable. We review the underlying theories of the concepts we learn, however, the main focus is taking those concepts and applying them to the real world. In MGTF 415 "Collect/Analyze Financial Data," we were assigned a project with the freedom to choose our topic. My group decided to examine a quantitative model we had learned in another course using data from CRSP. We analyzed the data and created our model in Python, which was cool because we were able to take curriculum and tools we learned from different courses and combine them to create a complete project.
How do you think the analytical, data-driven coursework will help you in your career?
The Rady MFin program is on the cutting edge of quantitative finance curriculum. Everything we learn feels new and exciting. It feels like our program is different from other MFin programs around the nation because of the extensive quantitative work. I personally would like to become an analyst for an asset manager. With the skills I have learned at Rady, I know I can go into the workforce and make a real impact. Rady has challenged me and pushed me beyond what I thought my limits were for learning, which is invaluable. 
Have you joined any clubs or organizations? If so, which ones?
Along with being an MFin student, I also am on the UC San Diego Baseball team. It is my fifth year on the team and my third year as a captain. I have absolutely loved being a student athlete and feel like I get the best of both worlds by being on a Division 1 team and being a student at a top Master of Finance program.