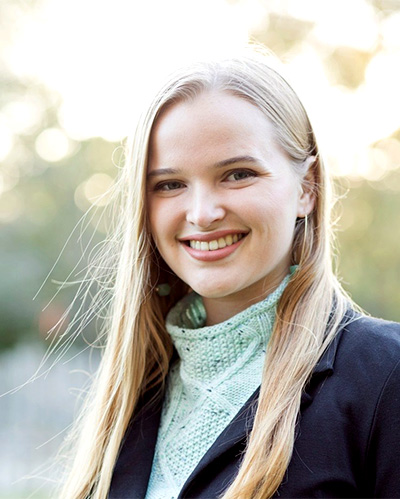 Madison Wright
MPAc
How would you describe your "Life at Rady"?
Rady life has been incredibly welcoming with a plethora of opportunities outside of the classroom to be able to network with other students and enjoy life at UC San Diego. Being able to take in-person classes five minutes away from the beach on a campus with amazing views, and taking courses from professors with prestigious backgrounds has been an absolute privilege.
What was your favorite course and why?
My favorite course so far has been Financial Statement Analysis with Assistant Professor Gerardo Pérez Cavazos. This was my first course in financial analysis and valuation, so it was equally intriguing as it was difficult. The class pushed my understanding of how to make business and investment decisions using the financial statements of a company and how to measure its value. The professor brought in real-world cases that helped us connect the dots when going over complex concepts. I learned so much in this course and very much enjoyed it.
How did you form a community and create a network at Rady? Were you part of any clubs or organizations?
Forming a community has been difficult this year with the mixture of COVID fatigue and being online during winter quarter. However, making the effort to get to know fellow students outside of class has helped immensely in growing my network and making new friends that I hope to still be in contact with for many years to come. I have also been a part of the organization Beta Alpha Psi, a new and growing Accounting & Finance group at UC San Diego.
Did the analytical focus of the faculty and coursework help to prepare you for your career? 
Absolutely, in MPAc we have been able to delve into real issues going on in the world of accounting today, the most exciting of which revolves around digital transformation. We have had the opportunity to take courses like Financial Statement Analysis, Business Combinations, Accounting Data Analytics, and a course on Systems, Processes, & Tech for Accountants, all of which help to grow my analytical skills.