Business and Economics Mentoring Program (BEMP)
Business and Economics Mentoring Program (BEMP)
The Business and Economics Mentoring Program (BEMP) is a program under the umbrella of the Belonging Initiative. The goal of the initiative and program is to expand the diversity of the Business Economics major, which was launched in Fall 2021.
The benefits of joining BEMP include:
Meeting other students in the Business and Economics majors before school starts in the fall
Meeting faculty and business leaders to learn about research and internship opportunities
Working with a mentor to plan your courses, including what you can do over the summer to prepare for the fall.
If you want to learn more about BEMP or would like to join our program, please fill out this three-question survey.
You can also email us: businessecon@ucsd.edu
Meet the Staff
Gregory Figueroa
Program Manager
g3figueroa@ucsd.edu
Gregory Figueroa serves as the Program Manager of the Business and Economics Mentoring Program (BEMP). He works to lead the BEMP team, ensuring that the Rady School continues to deliver on its ambitious mission and commitment to our scholars, family, and community.
Prior to joining UC San Diego, Gregory served as an executive director at Bright Horizon's where he led a portfolio of three programs serving approximately 700 students. He also served on the management team at Harlem Children's Zone (HCZ), where he led the operation of programs serving approximately 500 students across the HCZ's K-12 pipeline.
He received his bachelor's degree in psychology and sociology from Hunter College-City University of New York. He holds Dual Master Degree's from Fordham University Graduate School of Education, with distinction.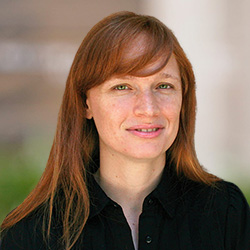 Sally Sadoff
Associate Professor of Economics and Strategic Management
ssadoff@ucsd.edu
Sadoff's research in applied microeconomics is focused on behavioral economics, experimental economics, labor and human capital. Prior to coming to the Rady School, Sadoff was a postdoctoral scholar at the University of Chicago.
Sadoff earned her Ph.D. and M.A. in Economics from the University of Chicago. She earned her B.A. in Economics from Harvard University.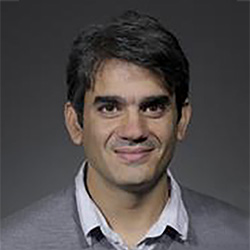 Emanuel Vespa
Associate Professor, Department of Economics
evespa@ucsd.edu
Emanuel Vespa received his Ph.D. in economics from the New York University in 2012. He was an assistant professor at UC Santa Barbara prior to joining UC San Diego. His primary interests are in experimental and behavioral economics. He has published in excellent journals including the American Economic Review.