Inclusion in business is essential, bringing many advantages to organizations – and society – such as a greater and more diverse talent pool, increased innovation and profitability. Yet, statistics continue to show an alarming lack of diversity in business education and leadership.
UC San Diego's Rady School of Management is tackling this complex problem with the creation of the Belonging Initiative, a collaborative effort between the Rady School, Department of Economics, and University Extension to develop immersive and comprehensive preparation for students of diverse backgrounds enrolling in the campus' new business economics major.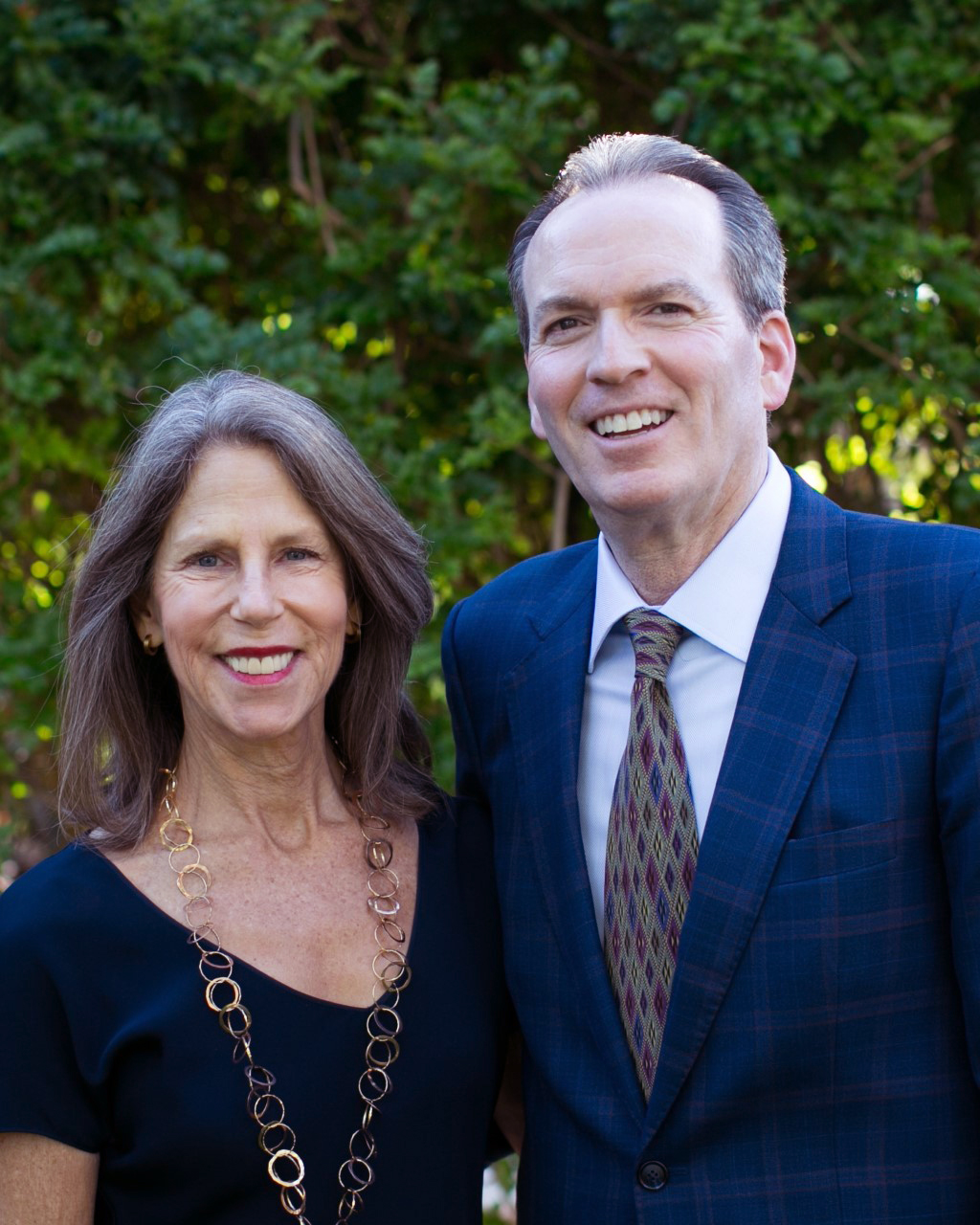 The initiative is designed to attract and matriculate socio-economically challenged and first-generation students enrolled in the major, which is a joint program from the Rady School and Department of Economics in the Division of Social Sciences. It will provide mentoring, academic support, social activities, as well as networking and research opportunities.
The initiative will welcome its first cohort in the fall of 2022 and planning for the ambitious program is now underway thanks to a gift from Karen and Jeff Silberman.
"What's amazing about this program is that it creates a viable pipeline of students, which is a major issue in education," Karen Silberman said. "It also addresses the fear factor students may face if they don't feel like they will belong on campus or in a particular academic discipline. By assisting students to identify themselves as part of the campus community from the beginning and throughout their college experience, the programs create a sense of belonging and demonstrates the university's investment in their success."
While specific to the Rady School, the Belonging Initiative complements broader campus efforts to welcome students from across our community and foster their success.
"Ensuring access to a UC San Diego education to students from diverse communities has been one of my highest priorities," said UC San Diego Chancellor Pradeep K. Khosla. "Jeff and Karen Silberman have been outstanding, loyal partners in advancing this goal. Their continued generosity, including their gift to the Belonging Initiative, helps us demonstrate our commitment to ensure access, learning and growth is possible for all students."
The Silberman gift is covering one-third of the program's costs over the first four years. Their hope is to inspire others to give.
"This initiative creates access for all students by breaking down barriers that impede students with varying backgrounds to pursue STEM degrees," said Rady School of Management Dean Lisa Ordóñez. "We are incredibly grateful for this visionary support from the Silbermans. Their generosity is key in UC San Diego's efforts to develop a diverse talent pipeline and create the next generation of business leaders."
Graduates of the program will be eligible for a graduate fellowship at the Rady School of Management, advancing the school's long-term goal of building an inclusive economy.
"The Belonging Initiative is not only opening doors and welcoming the students, it's preparing them to excel in their academic and professional careers," said Jeff Silberman, who serves as chair of the UC San Diego Foundation.
He points to data which shows that in addition to limited financial resources, the most prominent barriers students must overcome to pursue quantitatively rigorous degrees, such as the business major, are a lack of academic preparation, support and belonging on the campus.
The fall 2022 cohort will be able to participate in a summer readiness program before the start of school year and have access to myriad support and community-building services throughout their undergraduate career.
A model to develop the next generation of business leaders
In addition to programming, there is a research component to the Belonging Initiative. Over time, faculty will study what elements of the program are most effective, generating data that can help other universities achieve the same goals.
Rady School faculty Uri Gneezy, the Epstein/Atkinson Endowed Chair in Behavioral Economics, and Sally Sadoff, associate professor of economics and strategic management are leading this effort.
"Our hope is that this will become a model for other universities around the country where this program could be replicated," the Silbermans said.
The gift to the Belonging Initiative is an extension of the Silbermans' passion for supporting UC San Diego programs that promote upward social mobility.
The couple made history in 2017 by pledging a $1 million match of eligible contributions to Chancellor's Associates — the largest gift ever given to the program.
Their Inspiration Challenge has profoundly expanded funding for the Chancellor's Associates Scholarship, which provides access for talented local students (many from socio-economically challenged communities) to attain education of the highest caliber at UC San Diego. They are following it up with a second $1 million Inspiration Challenge this year to spur continued support. Giving from the Silbermans and those they inspire are part of the Campaign for UC San Diego, UC San Diego's landmark philanthropic effort that comes to an end in 2022.
Diversity is good for communities and the bottom the line
For the Silbermans, supporting future generations of business leaders from all backgrounds is not just ethically and morally the right thing to do, it makes smart economic sense.
"Data shows that companies that embrace diversity are better environments for all of their employees," Jeff Silberman said. "They are more profitable, they're managed better, and create an environment that benefits their colleagues and communities. And it's just a fact that these companies consistently perform well financially."
The Rady School's goal for the program is to have a long-term impact, especially in the San Diego region.
"When students have a positive experience as undergrads, they are more inclined to join the Rady School as masters and PhD candidates," said Ordóñez. "These students are likely to remain in San Diego as alumni, contributing to our innovation ecosystem and creating impact in their home communities."
For more information about the new business economics major, visit the program's website.