From Bankruptcy to Profitability: Rady Students Shine in MIT Operations Simulation Competition
Turning around a failing business is one tough job that involves making pricing and distribution decisions, securing financing, hiring and training talent, cutting costs, forecasting demand, identifying bottlenecks and keeping customers happy.
That's exactly what some graduate students of the Rady School of Management did when they took part in the MIT Operations Simulation Competition held virtually April 20-22.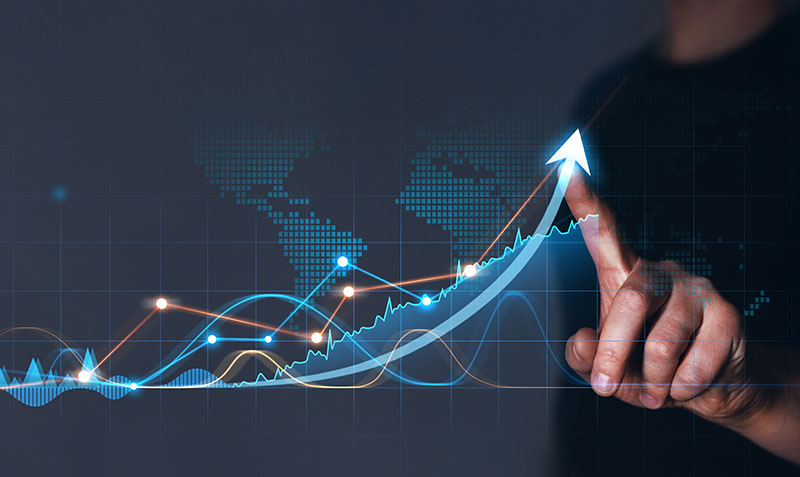 Drawing on their leadership skills and knowledge of analytics and operations, four Rady teams totaling 16 students made an impressive showing in the international competition that drew 61 student teams from 22 business schools including Columbia, Johns Hopkins, Northwestern, UCLA, MIT, University of Texas at Dallas, University of Auckland, University of Sussex, Technische Universitat Berlin, and Ningbo China Institute for Supply Chain Innovation.
The Dorados, made up of part-time Rady MBA students, placed third in the competition. In fifth place was Rady J, a team consisting of full-time MBA students. Rady Global, also a team of full-time MBA students, won fourteenth place. Nice to Sim U, a team of MSBA students, took twenty-sixth place.
The 48-hour simulation game was developed by Processim Labs, a creator of educational simulation games for college students. Students were asked to save a struggling medical device manufacturing facility and make it as profitable as possible. Working around the clock and with little sleep, participating teams made labor, forecasting, scheduling, resource management and other critical operational decisions to resuscitate the company from near death.
Hyoduk Shin, Jimmy Anklesaria Presidential Chair and Associate Professor of Innovation, Technologies and Operations, is happy but not the least bit surprised at how well his students fared in the simulation game. Rady has the distinction of being the business school with the most wins in the competition's history. The school won top ranking in 2010, 2012, 2013 and 2015.
 "What I have seen is that Rady students have a strong science, engineering and technology focus," said Shin. "They are really comfortable working with data and doing the quantitative analysis."
The Dorados, the Rady team that won third place, finished the competition with a balance of more than $10 million. 
"It was intense. We had somebody looking at the data at least 44 of those 48 hours," recalled team member Daisuke Beppu, a part-time MBA student. "Every hour required a lot of analysis and decision making."
 Beppu said his team's combined background and experience in production and supply chain coupled with what they learned in the operations management class taught by Shin gave them a distinct advantage.
"We were able to connect our hands-on experience with the theoretical education at Rady," said Beppu. "When the whole competition ended and we found out that we were third, we were completely ecstatic. We won $500 for the team. Next year we will win first place and we will split $2,000!"
Taking fifth place was Rady J, a team of full-time MBA students who finished the competition with an ending balance of more than $8 million. 
"The linear regression models, philosophy of data analytics and demand curves we learned in our quantitative analysis and economics classes, typical of Rady's robust technological and scientific approach, were helpful in this competition," said Rady J team member Takumi Fujimoto. "Also, the variety of modeling techniques in time series analysis we learned in business forecasting significantly broadened our analytical approach."
For Tanmay Kothari, a full-time MBA student, the simulation was an opportunity to see first-hand the efficacy of data-driven decision making.
 "When I was running my own business, I made decisions based on my intuition," said Kothari, a member of Rady Global that took fourteenth place in the competition with an ending balance of more than $5 million. "At Rady, I have learned about the importance of identifying trends and patterns. Every decision of our group was based on data."
His team mate Reem Alarbeed, also a full-time MBA student, credits the operations management class taught by Shin for her group's accomplishment in the competition.
"I loved professor Shin's class. I learned so much. It was a solid foundation for what we had to do in the competition."
The experience of working in groups in her classes at Rady was also a huge asset, she said. "We learn how to communicate, how to make decisions in a short period of time."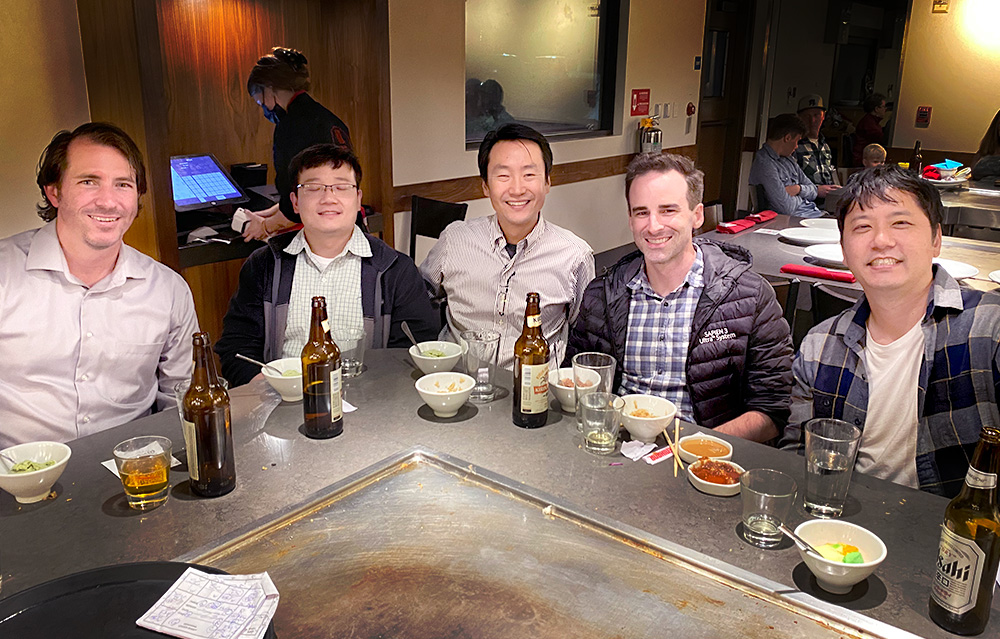 Shin will continue a long-standing tradition of celebrating the top ranked Rady team with a dinner at Benihana's.
"It's always fun. I am looking forward to it."