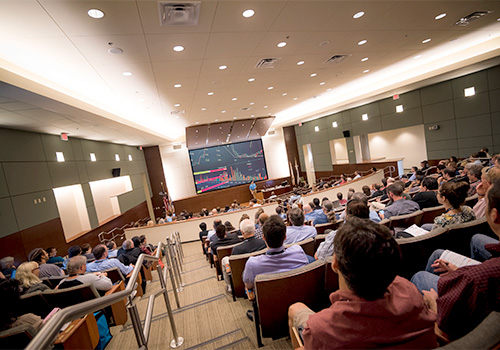 The Rady School Ranks #5 in California for Research in Finance
The Olin Business School CFAR Ranking of financial research, created to provide information about the published research of the different business schools, has ranked the UC San Diego Rady School of Management #3 in the UC system, #5 in California, #25 in the U.S. and #30 in the world (out of 147 schools ranked).
This ranking is based on publications in the top six finance journals in addition to other quality finance, economics and business journals from 2000 to 2023.
"Our finance faculty is among the best in the world, and this ranking showcases the impact they have had in the field," said Dean Lisa Ordóñez. "We are confident that they will continue their cutting-edge research in the years to come."
The rankings take into account articles published only by finance professors, as well as non-finance professors who have published at least three papers in the top three finance journals.  For more information, read the full rankings report.