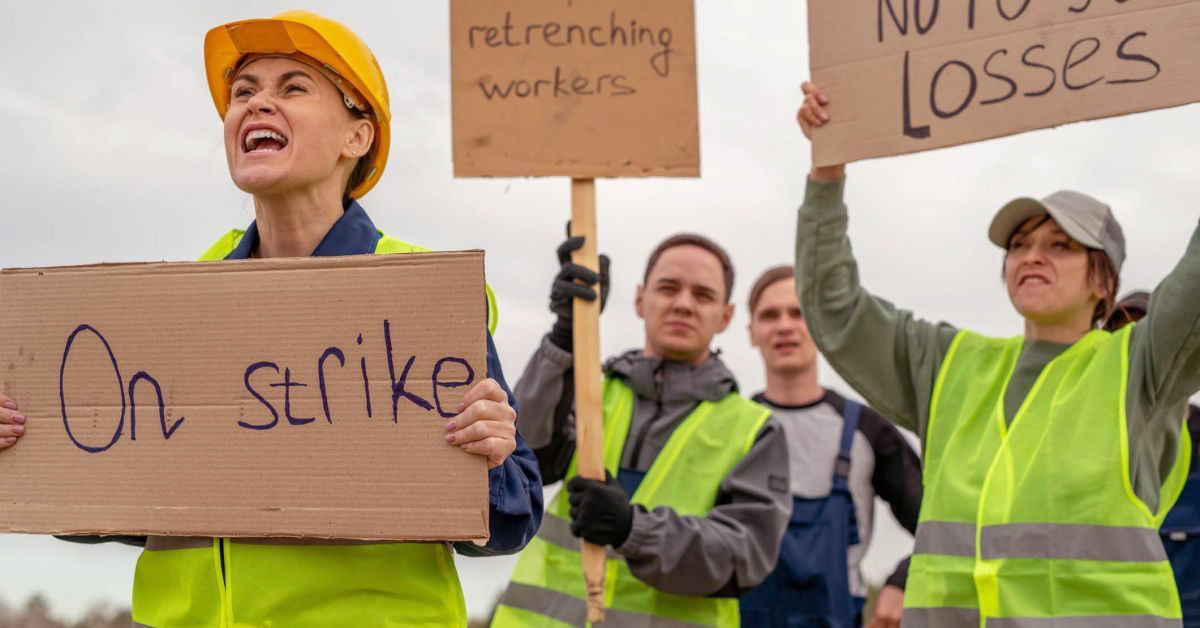 As the U.S. experiences a wave of strikes and labor organizing, new research shows that stronger unions improve the economy's overall financial stability. (Photo: iStock)
Unions Push Companies to Reduce Risky Debt, Help Safeguard US Workers
Stronger unions can improve the economy's financial stability, finds new research from UC San Diego's Rady School of Management
As the U.S. experiences a wave of strikes and labor organizing, new research from the University of California San Diego's Rady School of Management shows that stronger unions improve the economy's overall financial stability—reducing the risk of unemployment for unionized workers and the broader workforce.
Unions' collective bargaining process pushes firms to take fewer financial risks, thereby reducing the firms' chances of going bankrupt or undergoing layoffs, according to the working paper, "Resilience in Collective Bargaining," co-authored by Carlos Fernando Avenancio-León, assistant professor of finance at the Rady School of Management. On the other hand, the research reveals that laws that undermine unions, like right-to-work legislation, give companies leeway for more risky borrowing, which can lead to an increased risk of unemployment.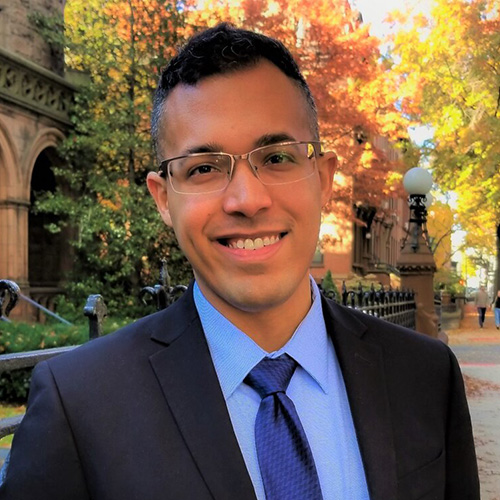 Carlos Fernando Avenancio-León
"As U.S. autoworkers, Hollywood writers and hospital workers exercise their right to strike, our findings are especially timely and can help us understand the broader economic impact of contract negotiations and strikes," said Avenancio-León. "What's more, our preliminary findings show a positive connection between unions and firms' borrowing decisions, which bear on the economy's overall financial stability. So, it is crucial that we carefully consider that relationship when discussing so-called 'right-to-work' laws and labor policy—especially as we prepare for future economic downturns."
The research shows that labor negotiations impact much more than the particular collective bargaining agreement in discussion. Companies that have unions must borrow more conservatively so that they have the financial means to endure a strike, according to the paper co-authored with Alessio Piccolo of Indiana University Bloomington and Roberto Pinto of Lancaster University. Taking less risky debt then also safeguards firms from broader economic issues, like recessions, which impact all workers, as has been shown in prior research.
The working paper also finds that right-to-work laws not only weaken unions, but also lead to more risky borrowing as firms have less need for financial flexibility. That, in turn, increases the potential that firms could lay off workers when confronted with negative impacts to their cash flow. Currently, 27 states have enacted right-to-work laws. The study included a sample period between 2007-2019, and focused, in part, on a recent wave of right-to-work adoptions in Indiana, Michigan, Kentucky, West Virginia and Wisconsin. Following the passage of right-to-work laws, the study found that firms in these states substituted about 5.5 to 6.7% of their total borrowing from safer long-term debt to more risky short-term debt compared to states with no right-to-work laws.
The study also showed the significant impacts these kinds of changes in borrowing could have on unemployment rates. Using the 2007–09 financial crisis as an example of a shock to firms' cash flow, the authors found that favoring risky debt could have increased unemployment by 0.68%—the equivalent of more than 1 million additional unemployed workers by the end of the Great Recession in June 2009.
"Passing right-to-work laws not only weakens unions, it can have a negative effect on all workers—increasing the chances that they will be impacted by restructuring or layoffs when companies experience economic headwinds," Avenancio-León said.