Where Our Graduates Work
Employment Success
The Career Management Center is excited to see our students take off into lucrative and cutting-edge careers in business, with many of our graduates accepting offers with major technology, healthcare, biotech, consulting, financial, and accounting companies.


Full-Time MBA
Rady's full-time MBA program is STEM designated, which reflects the analytical and data-driven focus of our curriculum. Our quantitative focus prepares students to be managers who can ask more incisive questions about data and ensure that massive data gathering exercises lead to marketable innovations and applications. See below for a snapshot of our FT MBA student career outcomes.
| | |
| --- | --- |
| 2022 MBA Employment Report | 2022 MBA Internship Report |
| | |


MPAc
Accounting at Rady means learning to think big picture. Our project-based classes tackle big questions, including issues that aren't even in the textbooks yet. Students are ready for anything—whether it's a high-stakes board meeting or understanding how AI is impacting the accounting industry. See below for a snapshot of our MPAc student career outcomes.
2022 MPAc Employment Report


MSBA
Everything Rady MSBA students learn in this rigorous, hands-on program is integrated into a business context, whether it's a supply chain challenge or a customer churn issue. Students develop the confidence and communication skills to drive decision-making, build a data-driven culture, and be a valued problem solver within your organization. See below for a snapshot of our MSBA student career outcomes.
2022 MSBA Employment Report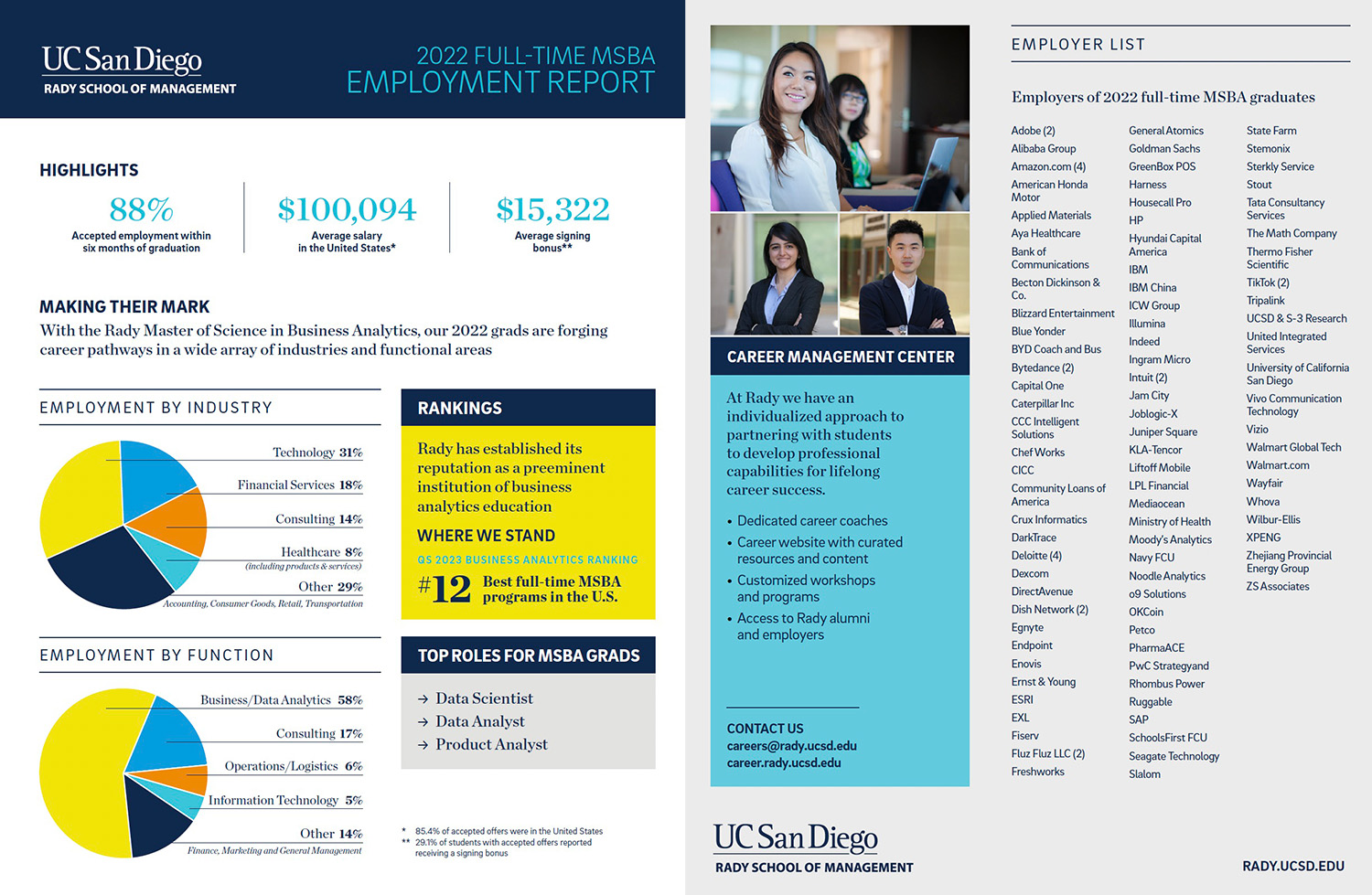 MFin (Class of 2023)
The Rady MFin program is distinctly quantitative, preparing students to analyze the large real time data sets that drive financial decision-making and risk management. The financial world runs on collaboration, so we've developed a team-based approach to learning that's unusual among MFin programs. Graduates are sought-after for their technical proficiency and collaboration skills. See below for a snapshot of our MFin student career outcomes.
2023 MFin Employment Report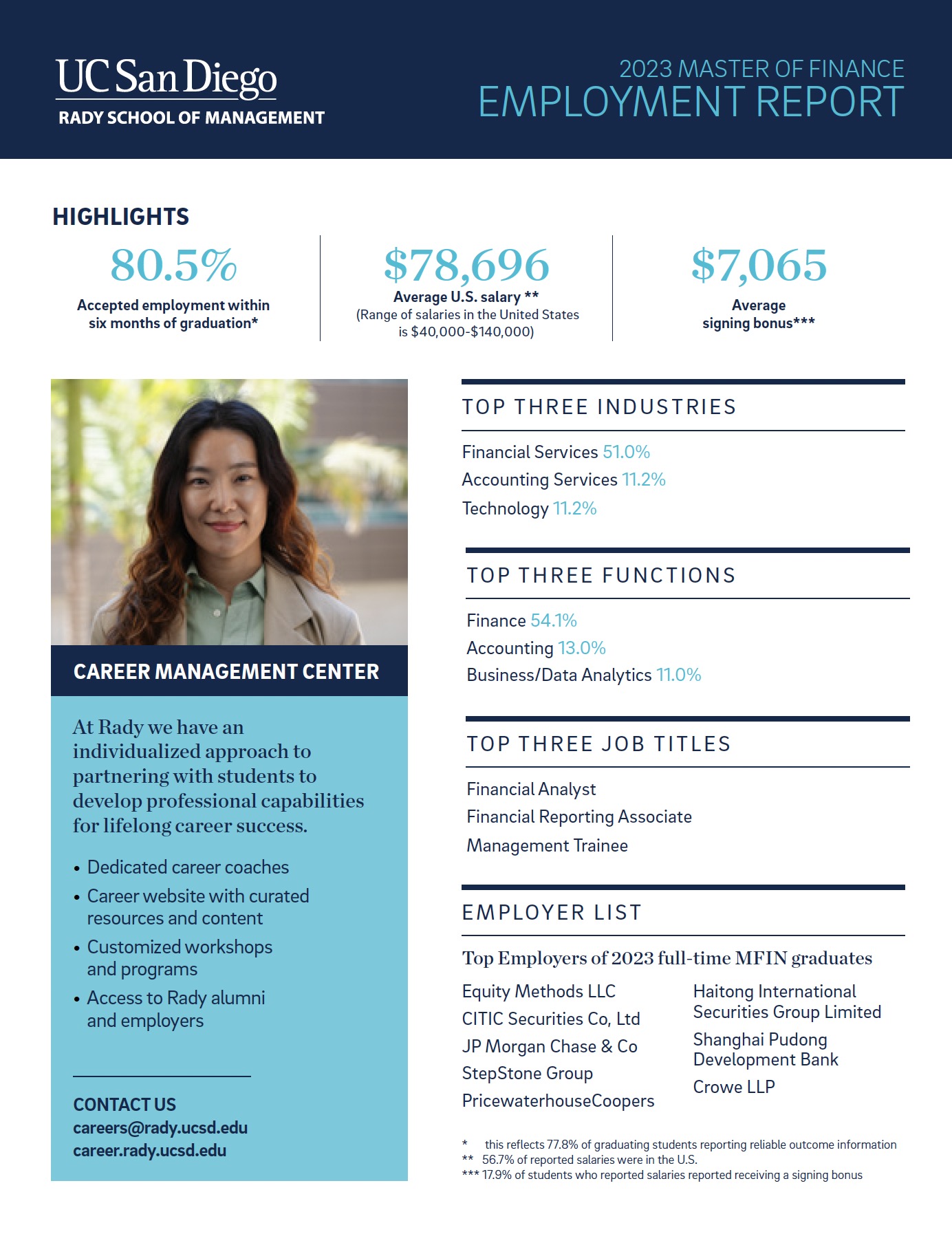 Have a question?
858-822-7413
or e-mail our team