Financial Integrity Oaths Reduce Corporate Corruption
Companies with executives that swore oaths engaged in less earnings management, reveals new UC San Diego Rady School of Management research
A simple oath can improve firms' financial reporting, leading to less misconduct, according to new research from the University of California San Diego's Rady School of Management.
The study, "When Executives Pledge Integrity: The Effect of the Accountant's Oath on Firms' Financial Reporting," is the first to provide systematic evidence that executives' integrity oaths can improve financial reporting. It found that companies with a CFO that swore the oath used less accruals-based and real-activities earnings management.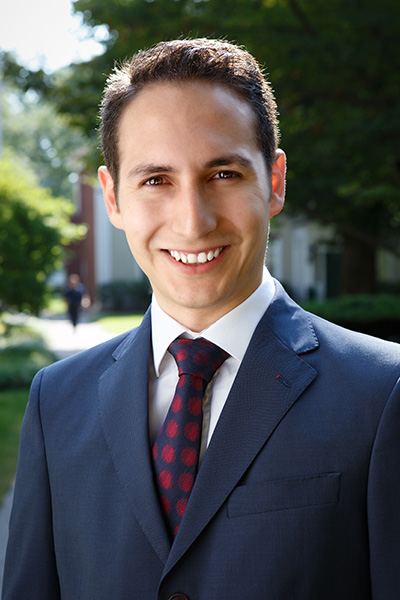 Gerardo Pérez Cavazos
"This is a cost-effective way to foster honest corporate financial reporting," said Gerardo Pérez Cavazos, co-author of the study and associate professor of accounting at the Rady School of Management. "Traditionally, oversight bodies have had to increase enforcement or apply harsher penalties to reduce earnings management, but our analyses show that a simple, required oath can help achieve the same objective. We hope our results can provide valuable insights to policymakers, regulators and professional associations that are working to strengthen firms' compliance with accounting regulations."
The study, co-authored with Jonas Heese of Harvard University and Caspar David Peter of Erasmus University Rotterdam, used a law enacted in 2016 in the Netherlands that required anyone with a Dutch professional accounting degree to take a one-time integrity oath. The law was enacted to improve the auditing profession and reduce fraud risk.
The authors' study identified 40 CEOs and 84 CFOs, working at 120 firms, who had professional accounting degrees and, in turn, were required to take the oath. The study created a control group using 717 additional firms led by CEOs and CFOs who were not required to take the oath. The sample of 837 firms included 47 public and 790 private firms.
The study examined the change in earnings management before and after the law was in place, as well as the difference between the earnings management seen in firms run by executives required to take the oath in comparison with firms run by executives who did not have to take the oath. The researchers estimated the effect of the oaths on firms' financial reporting by considering the difference between those two differences.
The study found that firms managed by an oath-taking CFO overwhelmingly reduced earnings management. About 80% of the firms with an oath-taking CFO reduced their accruals-based earnings management by more than 20% and their real-activities earnings management by more than 15%. However, the authors did not find any positive effects when only the CEO took the oath. Pérez Cavazos said those results were reassuring, since CFOs oversee firms' day-to-day financial activities, whereas CEOs are more involved with the strategic direction of the firm and less with specific reporting choices.
"Our results indicated that oath-taking CFOs were not only avoiding earnings management that would be considered highly questionable and illegal in some cases, they were making all-around good decisions," Pérez Cavazos said. "So, they were following the spirit of the law instead of simply the letter of the law. It was surprising and encouraging to see such a behaviorally-driven change."