Ion Nemteanu, Executive Director, Master of Science in Business Analytics Programs
Ion Nemteanu
Executive Director, Master of Science in Business Analytics Programs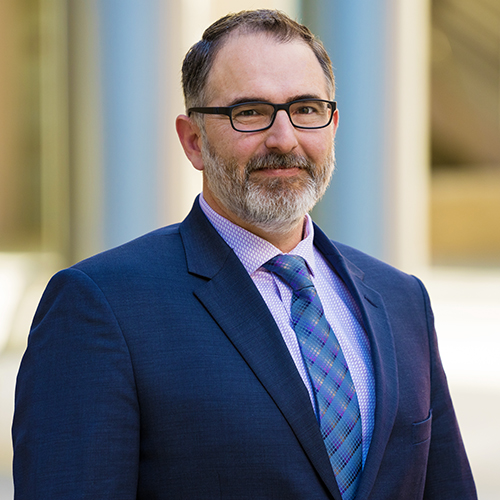 Profile
Speaker, Panels, Co-author
Research & Industry
Profile

Ion Nemteanu serves as the Executive Director of UCSD's Master of Business Analytics Programs where he leads the full-time and flex programs including instructing the Capstone courses, working with businesses to engage with the university, bringing exciting projects that are relevant and true real-world experiences for our students.  Ion also works closely with faculty and staff to ensure the MSBA program is challenging, impactful, relevant, and valuable to students and to hiring managers.  

Ion led data science teams for some of the world's largest healthcare and life sciences organizations while also holding instructor roles in academia.  Prior to joining UCSD, he served as the Senior Director of Data Science for Thermo Fisher Scientific where he led teams that drove sales and marketing productivity and used AI to find new creative ways to drive top-line growth, drive innovation, and build robust revenue pipelines. Ion also led the data science program for Becton Dickinson where he created new AI capabilities that were embedded into software products featuring clinical medication management, pharmacy supply chain, and laboratory software products.  He also worked with internal business applications that drove AI assisted operational improvements to decrease maintenance costs and optimize repair times.  

Ion helped to initiate the Master of Applied Data Science program at the University of San Diego. After its inception, he continued as an adjunct professor where he taught data science and ethics to graduate students at USD. He has also instructed text mining for UCSD's certificate programs.  

Ion has also worked in cyber, telecom, and entertainment while holding leadership positions for over 15 years.   

Ion holds a Master of Science in Data Science from Northwestern University and a Bachelor of Science in Business Administration - High Technology Management from California State University, San Marcos.  

 
Speaker, Panels, Co-author
DSA Working Group (2023) The Framework for Responsible Data Science Practices. Retrieved From: https://www.datasciencealliance.org/framework Data Science Alliance, San Diego CA
Pledge for Responsible Data Science (2022), Data Science Alliance - https://www.datasciencealliance.org/ourpledge
Predicting Device Failures" (2016) to Predictive Analytics World - Healthcare 
"Basic Text Mining Principles" (2016) to San Diego Predictive Analytics Meetup Chapter 
"How Generate Immediate Savings in a Mobility Environment" (2010) to ITFMA Members (Information Technology Financial Management Association) in Harrisburg, PA Conference. 
"Telecom A-Z: From Finding Billing Errors to Resolving Them" (2011) to ITFMA Members in St. Louis, MO Conference. 
"How to Establish an Asset Inventory to Effectively Manage Your Telecom Environment" (2011) to ITFMA Members in St. Louis, MO Conference. 
"Tips on Keeping Track of your Fixed and Mobile Telecom Inventory" (2011) with AOTMP in an online internet seminar 
Research & Industry

Research Areas
Data Science, Machine Learning, AI
Business Analytics, Attribution, ROI
Big Data, Software, Technology
Responsible AI and Ethical Data Science
Supply Chain Analytics
Industries
Healthcare
Life Sciences
Cyber and Tech
Telecommunications
Entertainment
Automotive